A snowy Holes 4 Heroes season is now in the history books. Embrace winter in Minnesota on top of White Bear Lake. And say thanks to US military families who sacrifice so much so we can have so much. Here are a few pictures, followed by video highlights.
Thanks to Karen Pavlicin-Fragnito for lots of pictures. And thanks to Century Link for bringing 1 gb Internet service on top of the ice.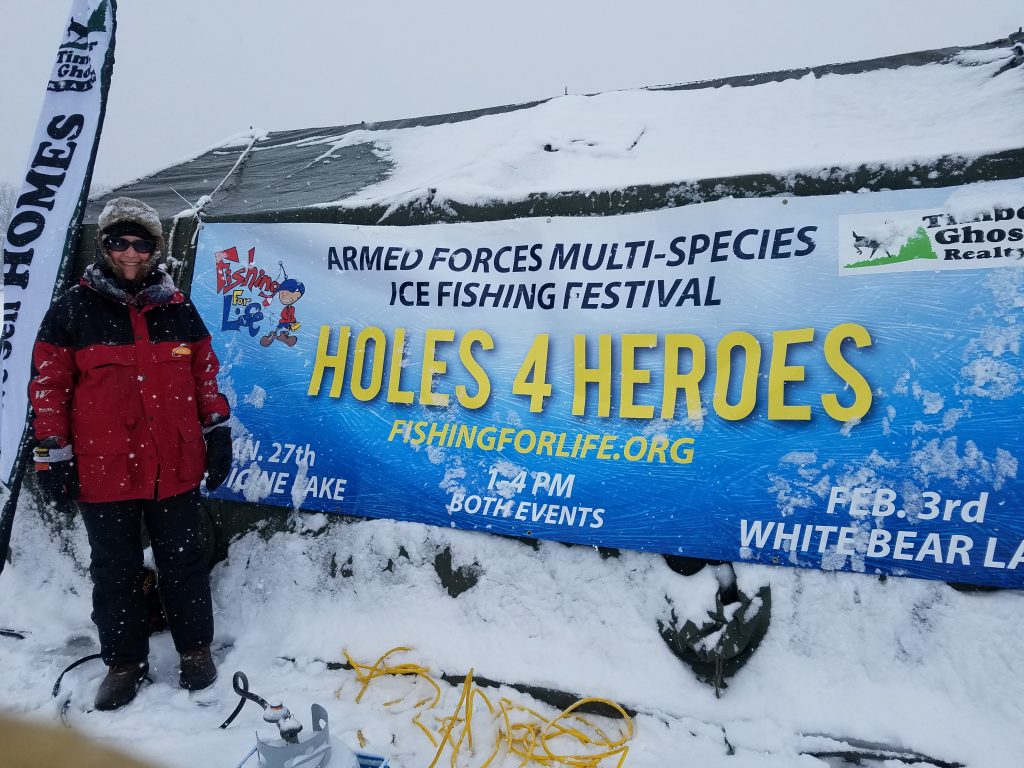 Video Highlights
Setup and testing on a cold Friday the day before the event. Thanks to Century Link and creativity for bringing 1 gb fiber Internet service out onto the ice. And for the warm tent on a subzero Friday testing day.
Saturday Morning Setup Tour
Opening ceremonies
Blair Walsh wide-left field goal contest
Emcee Mike "Cold Front" Kurre interview
Walking around
Acknowledgements to Century Link from AM1280 The Patriot
27 minutes of closing ceremonies