Back to Living with COVID-19 and Working From Home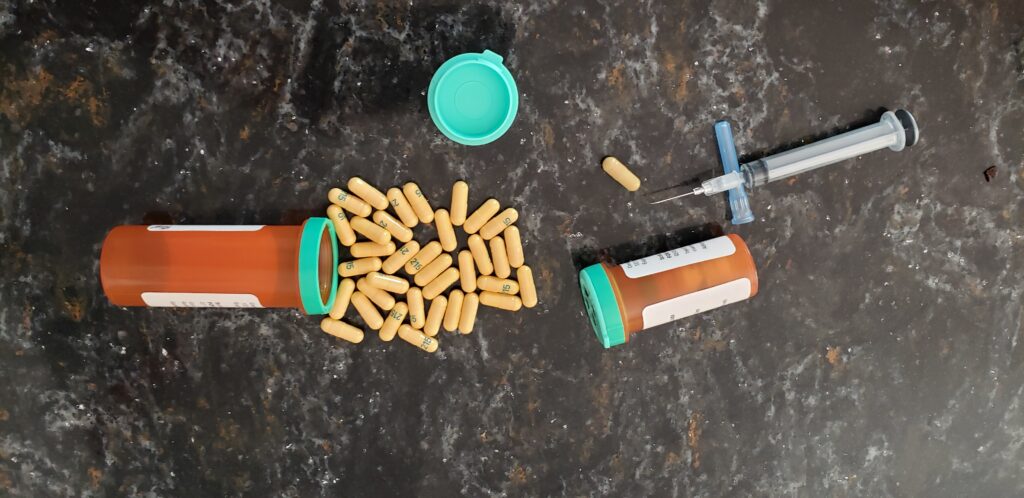 Social isolation due to a global pandemic sets up ideal conditions for substance abuse. After I posted Living with COVID-19 and Working From Home, a few people from different treatment centers asked me to share links about their services.
I'm happy to share these links, even if I am neither qualified or competent to endorse them, because I lived with substance abuse for a long time. Alcohol addiction killed my stepdad in October, 1983. It turned my mom's brain to mush and killed her in 2007.
One day, I'll write a memoir about how God kept me alive. In the meantime, read about my mom here. And my biological dad here. And as long as you're here, also check out my novels.
If you or somebody you know has a mental health or substance abuse problem, get help. Choose to live.
A Few Mental Health and Substance Abuse Resources
I met Cammy Oren with Metro Hope Ministries after an AM1280 The Patriot radio appearance. Metro Hope Ministries is a residential, Christ-centered, drug and alcohol recovery program serving mothers and their children, women, and men right here in the Minneapolis area. Programs focus on healing and hope for the whole family. Most residents have exhausted their support systems, lost their homes and are unable to support themselves or their families. But since 1926, thousands of men, women and children in our programs have encountered Jesus and the hope He gives.
Sam Huss from Rehab Spot asked me to post a link to substance abuse rehab resources.
Jordan Knight from Addiction Center asked me to post this link for depression and alcohol abuse treatment.
Alicia Rivero, a Community Relations Specialist at Free by the Sea asked me to post this link to resources and treatments available for someone struggling with substance abuse and how they can find long-term solutions.
Dominique Legget asked me to post this link to Makana Path, a one-of-a-kind medical detox and intensive healing program. We treat the underlying causes of self-defeating patterns that prevent us from living the joyful, abundant lives we deserve, completely pivoting a client's life trajectory.
Jacob Biddulph asked me to post links to Brentwood Springs Detox, Detox Nashville, Detox West Tennessee, and Tulip Hill Recovery.
Evelyn Leon asked me to post links to Telstone IOP and Orlando Treatment Solutions.
Ashley Johnson asked me to post these substance abuse and mental health links.
Achieve Wellness and Recovery: Our team of clinicians and staff are dedicated to providing the highest quality care to those suffering with substance abuse disorder and alcoholism.
BRC Healthcare: BRC Healthcare owns and operates specialty behavioral health and addiction treatment facilities, programs, and services that encompass the complete continuum and all levels of care.
Casco Bay Recovery: The Leading Addiction Treatment Center for Maine and Beyond.
Chapters Recovery Center: We know that not every treatment will work for every person. And so we offer a range of both holistic and evidence-based treatment options to help heal each client who comes through our doors.
Design for Recovery – Sober Living and Mentoring Program: Offering two Los Angeles locations to help young men struggling with substance abuse develop a strong foundation for long-term sobriety.
Etactics: Impact of Mental Health on Children — Must-Know Statistics.
First City Recovery Center: Indiana's premier drug and alcohol treatment center.
Florida Recovery Center: Florida Center for Recovery (FCR), a leading addiction treatment center in the US, provides supervised medical detox and rehab programs to treat alcoholism, drug addiction and co-occurring mental health disorders.
Focused Addiction Recovery: A Coastal North Carolina Drug Rehab Specializing in Comprehensive Outpatient Treatment.
Illinois Recovery Center: We provide several carefully customized programs to help treat a patient's unique needs and gain better control over their lives.
Harmony Ridge Discovery: Awarded the nationally-recognized Joint Commissions Gold Seal of Approval and licensed by the West Virginia Department of Health and Human Resources. 
Jaywalker Lodge: We believe that effective treatment is not a consequence of our addiction, but a promise of our future together in recovery.
Kingsway Recovery: At Kingsway Recovery's substance abuse mental health treatment center, we provide a broad range of clinically intensive treatment services in a safe, structured, and caring environment.
Legends Recovery: A safe haven for successful sobriety. Find a program that fits your future today. Learn More
Lido Wellness Center:  Lido Wellness Center   is one of the premier outpatient mental health facilities located in Newport Beach, California.
LTC News: Substance Abuse Problems with Senior Caregivers
Luna Recovery:  A first-class drug and alcohol rehabilitation treatment center.
Magnolia City Detox: Alcohol and drug detox in Houston.
MindMD Wellness: A restorative oasis in the heart of Los Angeles
Miracles Recovery Center: Finding your path in recovery from addiction can be daunting. Miracles Recovery Center is a drug and alcohol treatment facility providing Partial Hospital Program (PHP) and Intensive Outpatient Program (IOP) levels of care in Port St Lucie, FL. Our dynamic team offers an integrated approach using a variety of therapeutic modalities for addiction treatment.
Montare Behavioral Health: Montare Behavioral Health provides comprehensive, sophisticated mental health treatment throughout Southern California. We specialize in treating disorders such as depression, anxiety, trauma, PTSD, personality disorders, schizoaffective disorder, and bipolar disorder.
Nashville Detox Center: We understand that seeking help for alcohol and drug detox can be overwhelming and intimidating. Your comfort and safety throughout this process is our priority, and even though we are a medical detox program, you will be cared for in a home-like setting with your own spacious room.
New Direction For Women: We serve women of all ages with a history of trauma and multiple treatment episodes. We are one of a few organizations in the nation who treat women, pregnant women and women with children.
North Jersey Rehabs: Addiction is a brain disease and it should be treated as such.
Northern Illinois Recovery Center: We at Northern Illinois rehab center offering multiple levels of treatment programs that are accessible and affordable.
Owl's Nest Recovery Community: Provides a time-tested and proper solution in Florence, S.C., for men and women seeking recovery and freedom from addiction.
Phoenix Rising Recovery: Phoenix Rising Recovery is an addiction treatment facility in Palm Desert, California that's dedicated to helping clients rise above their past trauma and addictions into happier, healthier lives. Our team understands the effort and commitment necessary to begin recovery.
Renewed Light: An Individualized Approach to Mental Health Treatment in NJ
Sana Lake Behavioral Wellness Center: We pride ourselves on the fact that every person who walks through our doors receives an individualized treatment plan. 
The Trauma and Mental Health Report: Drug Abuse and the Creative Process
The Web Opera: A new musical film based on true events, an official selection at 30 film festivals praised for its high voltage music, presented to raise awareness and support all who work against cyberbullying and cyber abuse.
Tracey Maxfield: Tracey Maxfield is a retired nurse with over 36 years of experience in gerontology, mental health, and dementia care. She has written multiple articles on dementia care, medical research, and mental illness/bullying in teenagers.
Tulua Health: A Unique Approach to Behavioral Health and Addiction Treatment in Santa Monica, California
Wavelengths Recovery: A comprehensive drug and alcohol rehab center that helps people struggling with addiction.
Westwind Recovery: Our doors are always open for troubled individuals who want a second chance in life.