Back to Living with COVID-19 and Working From Home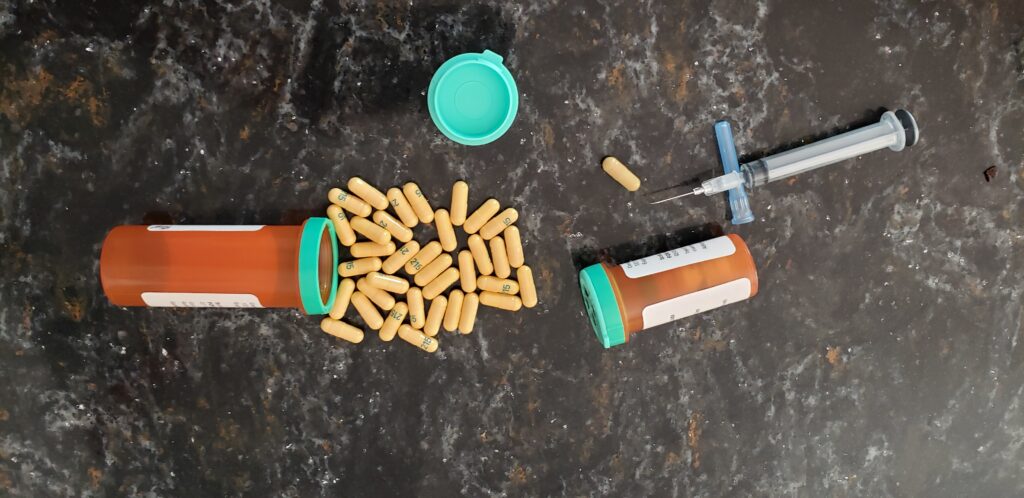 Social isolation due to a global pandemic sets up ideal conditions for substance abuse. After I posted Living with COVID-19 and Working From Home, a few people from different treatment centers asked me to share links about their services. But even without the pandemic, we need treatment centers.
I'm happy to share these links, even if I am neither qualified or competent to endorse them, because I lived with substance abuse for a long time. Alcohol addiction killed my stepdad in October, 1983. It turned my mom's brain to mush and killed her in 2007.
One day, I'll write a memoir about how God kept me alive. In the meantime, read about my mom here. And my biological dad here. And as long as you're here, also check out my novels.
If you or somebody you know has a substance abuse problem, see below and get help. If you or somebody you know is fighting a general mental health problem, try this page. No matter what, choose to live.
A Few Substance Abuse Resources
I met Cammy Oren with Metro Hope Ministries after an AM1280 The Patriot radio appearance. Metro Hope Ministries is a residential, Christ-centered, drug and alcohol recovery program serving mothers and their children, women, and men right here in the Minneapolis area. Programs focus on healing and hope for the whole family. Most residents have exhausted their support systems, lost their homes and are unable to support themselves or their families. But since 1926, thousands of men, women and children in our programs have encountered Jesus and the hope He gives.
Alexa Montgomery asked me to add a link to the Ambrosia Treatment Center in Florida.
Alicia Rivero, a Community Relations Specialist at Free by the Sea asked me to post this link to resources and treatments available for someone struggling with substance abuse and how they can find long-term solutions.
Emilio Bassler offered this advice about Narcan:
Accidental overdose is the #1 cause of death for people aged 18-45 in the United States.

Narcan is a nasal spray that can reverse an opioid overdose, saving the person's life. Our group of volunteers has compiled a website that tracks organizations giving out free and discount Narcan. Eventually this life saving medication will be as easy to find as a fire extinguisher, but at the moment, it's only gradually becoming available, and often expensive at drugstores, etc.

Emilio Bassler via my website contact form, August 8.2023. Email narcanfinder@gmail.com for more information.
Evelyn Leon asked me to post links to Orlando Treatment Solutions and Telstone IOP.
Jake Smith asked me to post a link to TN Detox Center; find expert care at our welcoming Nashville, TN detox facility.
Jordan Knight from Addiction Center asked me to post this link for depression and alcohol abuse treatment.
Nicole Castillero asked me to post a link to this great article about substance abuse and anxiety disorders from the Boca Recovery Center.
Sam Huss from Rehab Spot asked me to post a link to substance abuse rehab resources.
Ashley Johnson asked me to post these links.
Jacob Biddulph asked me to post these links.
Jacob's other email address is Jacobbiddulph@outlook.com
Natalie O'hare asked me to post these links.
After I posted "Internet Lies, Online Grooming, and Bullying," Nomhle Mcunu contacted me with articles from the substance abuse treatment centers below about understanding depression and how bullying can lead to addiction in kids.