August 31, 2015. Tee it up for the Troops 2015 is now in the history books. Thanks to a great group of Minnesota National Guard folks stationed in Kuwait for hanging out with us all morning. While we sweated through a humid Minnesota summer day, the temp in Camp Buehring, Kuwait was around 120 degrees F. Also thanks to AVVR for donating the A/V equipment to pull this off. And to my seven year old grandson, Elijah, who got up with me before dawn, helped me set up, and then stayed engaged with the group all morning despite his sore feet.
Scroll down for some still pictures, videos of the opening ceremony, and part of a special song Rocky Lynne played for the guys in Kuwait.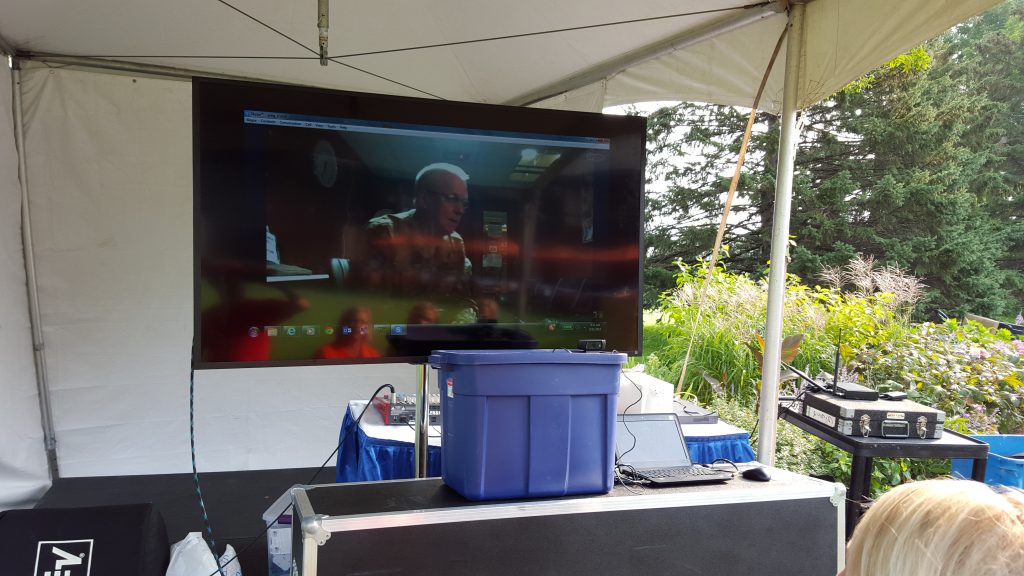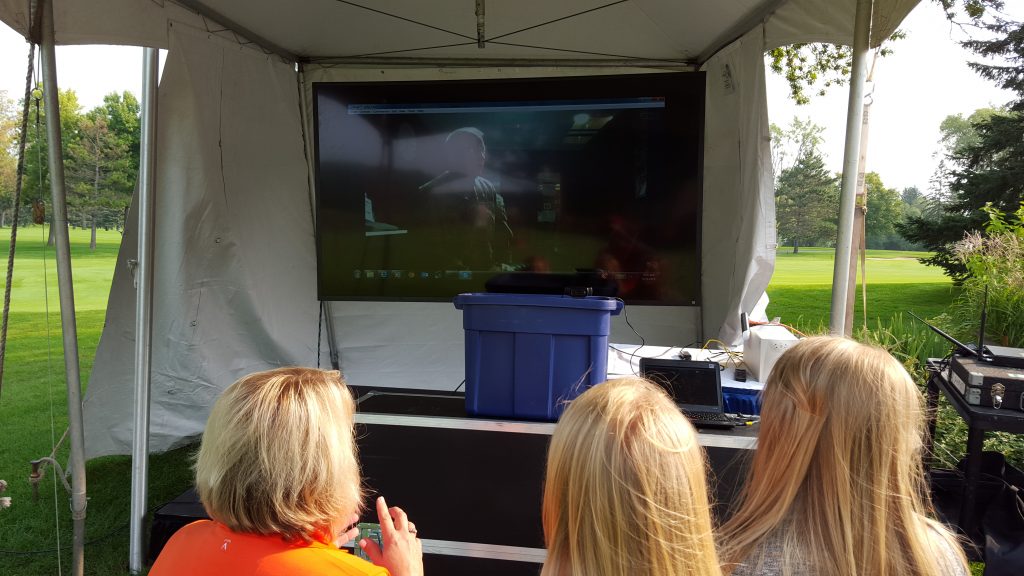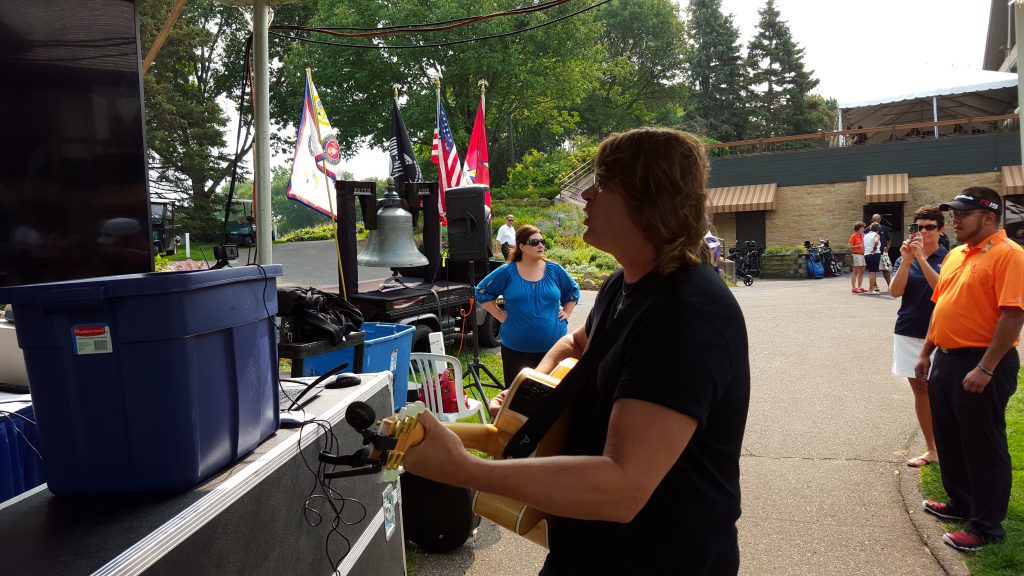 ---
Here is part one of the opening ceremony.
And here is part two. The video call with Kuwait dropped while I was was videoing the opening ceremony with my cell phone. When Sgt. Biewer called my cell phone to coordinate restarting the Kuwait video call, the video capture on my phone also stopped and it took me a few seconds to start everything back up again.
Part of the song Rocky played for our guys in Kuwait before the opening ceremony.