I don't have an artistic bone in my body, but I know cyberbullying when I see it.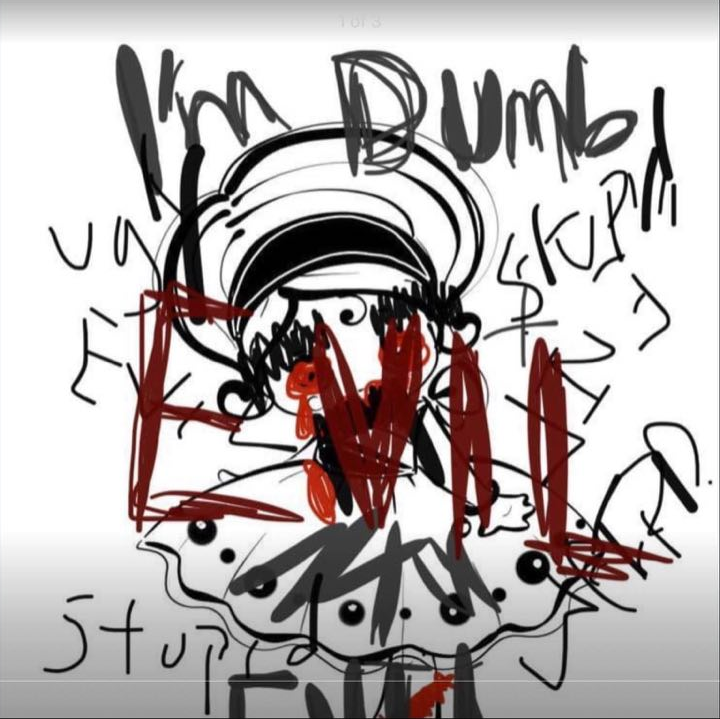 I want to thank artist and fellow author, Sherry West, for standing up to cyberbullies apparently trying to destroy her work. Here is her website. Here is another website about her new children's book. Let's all join Sherry and help stamp this anonymous nonsense out. I posted her gutsy message below with permission.
---
AN OFFER
I am an artist. I create black and white linework—images on a white page—for adult colorists and card makers and scrapbookers to use to color and create cards and gifts for people they love. Sometimes people use my images as rubber stamps, sometimes they print my images and color them by hand as part of craft projects such as greeting cards.
Like all artists, I pour my heart into my work. Some artists make a living with their art. One day, maybe I'll some money with mine. But whether I make money or not, it's a labor of love, and I want to keep doing it.
And that's why it hurts so much when somebody steals my work and sprays graffiti for public display on top of it.
I don't get it. What's the point? Does cyberbullying make these people feel good? Do they pick on lots of targets, or am I special? Did somebody bully them when they were younger and now they feel a need to lash out? I would love answers to these questions, but the incredible technology we have at our fingertips these days sometimes exaggerates the dark side of human nature and allows cowards to attack anonymously from the shadows.
This is a shame. Whoever you are, if I did something to offend you, I am sorry. If your parents treated you badly, I'm sorry. If you're mad at the world and want to lash out at me, I'm sorry. I would like to help you overcome your problem, but the best I can do is shine a light on your handiwork.
If you're a cyberbullying victim, you have plenty of company. And you don't need to suffer in silence. We can do better. Let's shine a light on cyberbullying and help put an end to it.
And so, here's an offer. If you want to take a stand against cyberbullying, contact me and I'll send you a clean copy of my linework above. Print and color it, scan it, and send it back. I'll post the best ones on my website.
Meanwhile, I'll keep producing art in the daylight. If you lurk in the shadows and only want to destroy, try the light instead. You'll enjoy it more.
---
Contact Sherry via email at SherryWestArt@gmail.com.